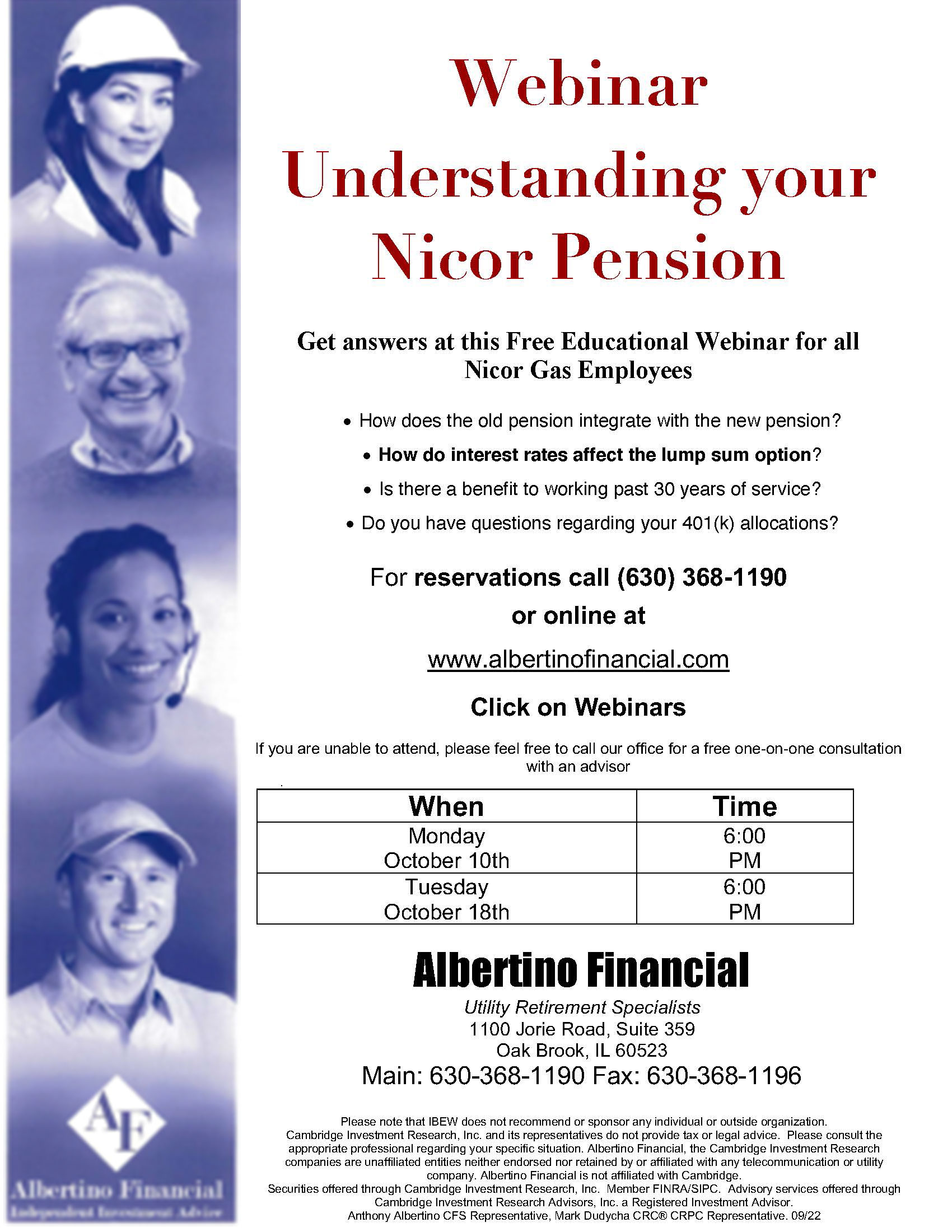 Webinar
Understanding Your Nicor Pension
Get answers at this Free Educational Webinar for all
Nicor Gas Employees
How does the old pension integrate with the new pension?
How do interest rates affect the lump sum option?
Is there a benefit to working past 30 years of service?
Do you have questions regarding your 401(k) allocations?
If so join us at one of our educational webinar dates and times listed below.